The Excelerate Health Team is built around core skill sets of investment experience, deep healthcare sector expertise, and company growth management. Our operational team is supported by a recognized, actively engaged, and committed advisory board. We are members of the healthcare community. We have the unique ability to identify deeply unresolved needs and have insight into innovative solutions. Our understanding of healthcare positions us at the center of innovative discoveries. Our investments often leverage the interdisciplinary nature and backgrounds of our team. We know firsthand what it takes to build a successful company – from inception through the sale. We are entrepreneurs ourselves; we have launched and financed companies, managed growth, and negotiated acquisitions.
Partners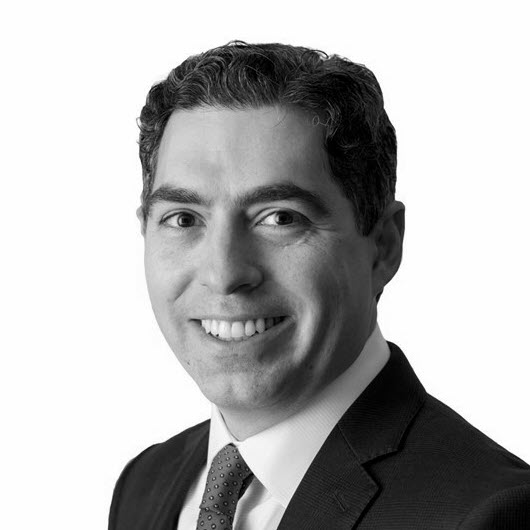 Managing Partner
Bobby Bahram Biography
Bobby Bahram has more than 20 years of operational experience building and growing start-up companies and managing high-performing teams. He co-founded Excelerate Health Ventures and has deep experience in sourcing, performing diligence, structuring, and leading investment rounds with a focus on the healthcare software and tech-enabled healthcare services sectors. Mr. Bahram's experience includes serving as a director for a variety of healthcare companies and playing an active role in successful spin-offs, mergers, and acquisitions. His expertise encompasses the development and implementation of strategies for sustainable growth for companies operating in the software, hardware, and services environment as well as navigation of complex financial, organizational, and legal issues. Mr. Bahram has held executive-level positions with a variety of technology-based start-up ventures including as the founding CEO and CFO/COO of RadarFind, a software and services company that tracked medical equipment and patients and was acquired by TeleTracking Technologies. Mr. Bahram is a frequent speaker on entrepreneurial topics. He earned an M.B.A. from North Carolina State University with a concentration in Technology Commercialization and Finance, and he holds a B.S. in Electrical Engineering from Clemson University.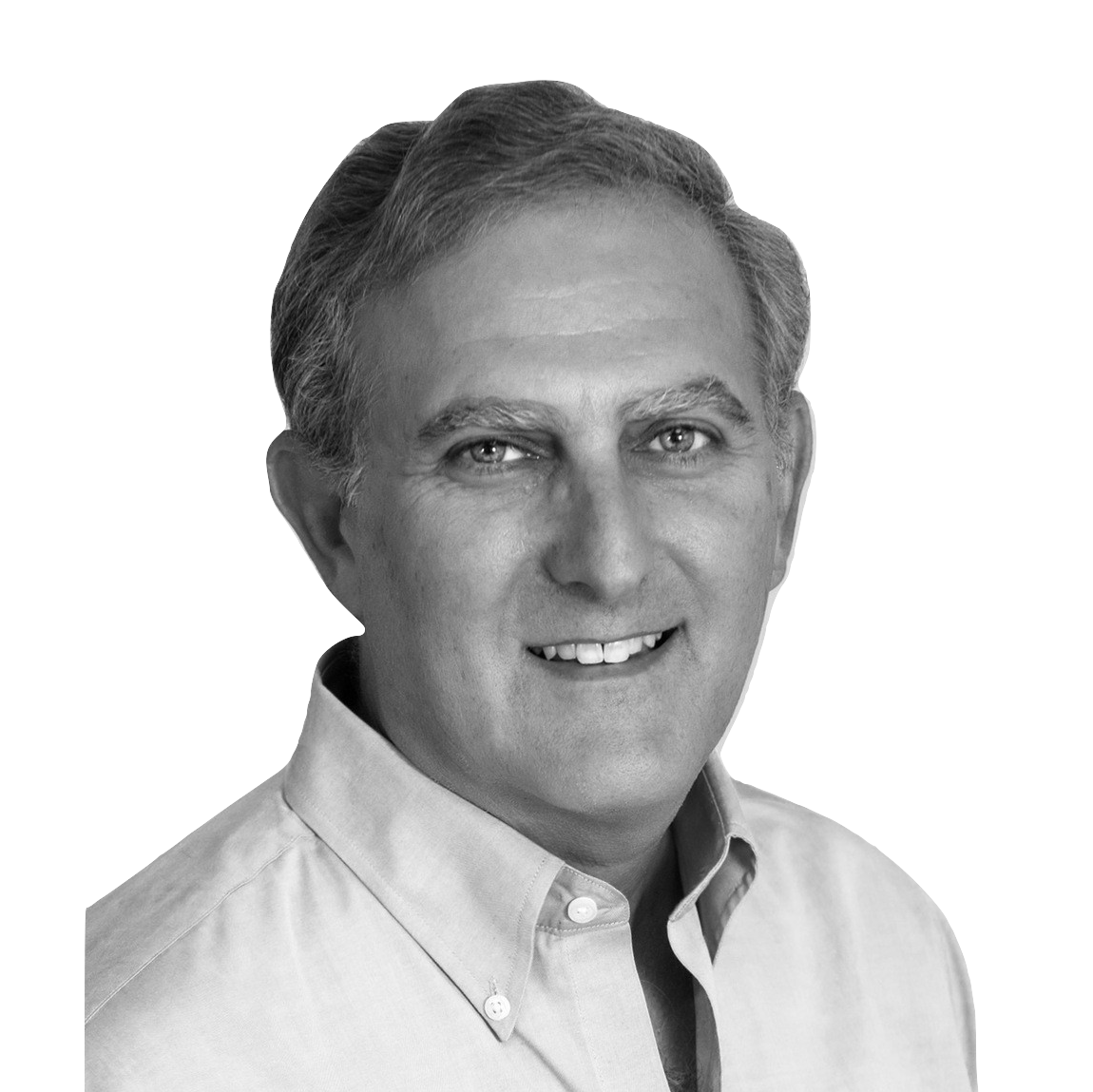 Managing Partner
Andrew Schwab Biography
Andrew Schwab is a successful entrepreneur and investor with over 25 years experience building and growing technology-focused startup companies. He was a special limited partner for Excelerate Health Ventures' Fund I. He has held C-level executive roles in four startup technology companies spanning internet software development through personalized medicine and has negotiated two successful exits. As a seasoned executive with proven management and startup skills, he has led two companies featured in the Triangle Fast 50 for their outstanding revenue growth. Most recently, he has led the resurgence of the First Flight Venture Center mentoring 30 healthcare technology companies at a time in a wide range of complex business issues including financing, operational challenges, and strategic mergers and acquisitions. An active investor for over twenty years and a founder of RTP Capital, recently recognized by the Angel Capital Association as one of the region's most active investor networks. Dr. Schwab was the recipient of the individual Lifetime Achievement Award in Life Sciences. He earned an M.S. and PhD. in Electrical Engineering from the University of Virginia, and he holds a B.S. in Electrical Engineering from Duke University.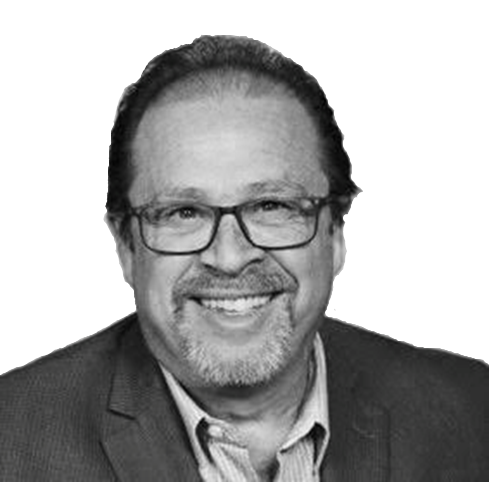 Venture Partner
Gary Abrahams Biography
Gary Abrahams has 30 years of sales, marketing, product management, business and market development experience in the healthcare industry for both startups and large corporations. He has been an active investor since 2013, including a managing partner with EHV Fund I. Mr. Abrahams has deep expertise in the healthcare enterprise, mobile, clinical, business and imaging software, services, and medical devices. He was the Global Director of a $400M market-leading business for HP Medical; Senior Director of Marketing and Sales for DuPont Pharmaceuticals; VP of Marketing and International Sales for Volumetrics Medical Imaging; VP of Marketing and Business Development for HealthGate Data Corp; GM for t+Medical; and in less than 5 years he grew MercuryMD from inception to $11M in revenue resulting in a successful acquisition by Thomson Healthcare (Truven).
Advisors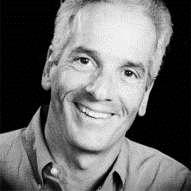 VC/Angel Investor
Bruce Boehm Biography
Bruce Boehm is an independent venture capitalist and advisor to several specialty venture capital funds. Mr. Boehm has over 25 years of venture investment experience. He was a General Partner of U.S. Venture Partners in Menlo Park, Calif., with responsibility for a portfolio of more than 20 healthcare and technology investments. He also worked as an engineer and project manager for a number of Silicon Valley and Route 128 companies. He has served as a director of more than 30 publicly and privately held companies. Mr. Boehm has created and taught Venture Capital and Entrepreneurship courses at UNC Kenan-Flagler, Duke Fuqua, and the NC State School of Management. Mr. Boehm holds an M.S. in Engineering and an M.B.A. from Stanford University, and a B.S. in Mechanical Engineering from M.I.T.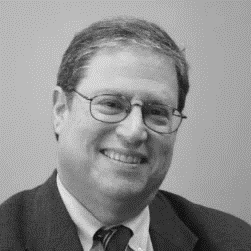 Employer Health, DSO, Investor
Mark Friedman Biography
Mark Friedman has been a business leader, investor and board member for more than 30 years. His experience spans multiple industries, including healthcare, financial services, employee benefits, and real estate. He is President of RTP Capital, an angel capital network in NC that he helped found and serves on the Seed Fund Advisory Board of the LaunchPlace. He also chairs a nationwide series of educational programs–The Mid-Sized Retirement and Healthcare Plan Management Conferences–and is CEO of Lakeview Business Advisory. Other professional experience includes serving as the CEO of Cutting Edge Information, a research firm in the pharmaceutical industry; VP of Development for Affordable Care, a large dental support organization; COO and Director of UAI Technology, a diversified entrepreneurial business; President of Mid-Jersey Realty, Garden State Dental, and Group Dental Health Administrators; and President of Leonard Financial Planning Systems. He earned his bachelor's degree from the University of Rochester, his MBA from Duke University and holds the Certified Financial Planner Designations.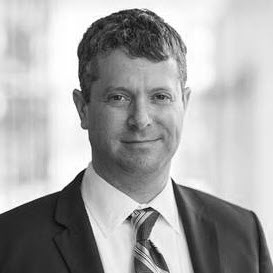 Payer and Physician Executive, Value-Based Care, Risk-Based Models, Digital Transformation
Seth Glickman, MD Biography
Seth Glickman, MD, is the Chief Health Officer and Senior Vice President at Blue Shield of California. Previously, he was the President of the Intermountain Medical Group and Intermountain Healthcare's Chief Medical Officer for Community-Based Care. As a senior physician executive, he had direct responsibility and accountability for multi-billion dollar P&L and several enterprise business lines, and primary clinical and financial accountability for all risk/value-based care delivery at Intermountain. Dr. Glickman was the founder and CMO of Bivarus, Inc., a patient-centered analytics company that was acquired by Press Ganey. He also served as a faculty member at the UNC School of Medicine, with a strong track record of innovation in health care quality, care delivery transformation, and payment reform. Dr. Glickman led an integrated network of more than 3,000 UNC-affiliated and community physicians. At UNC Health Care, he was also responsible for developing and leading overall population health and clinical integration strategy. He is published extensively on topics of health care quality and policy in the peer reviewed literature. Dr. Glickman earned an MD from University of Pennsylvania, and an MBA from Duke University.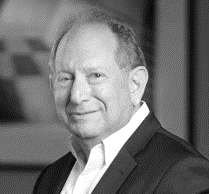 Payer & Operational Executive, Investor
Fred Goldwater Biography
Fred Goldwater provides strategic advisory services to healthcare companies. He has more than 35 years of executive management experience in manufacturing, financial services, healthcare and an extensive background in business development (including mergers, acquisitions, joint ventures and large-scale project development /implementations), operations, information systems, marketing and product development. He served recently as COO of Aligncare Services, a provider of care analytics. He was COO of Community Care of North Carolina Services Inc., a Medicaid population health management company. He was CEO of RealMed, a revenue cycle management company and managed its sale to Availity. Fred retired from Blue Cross and Blue Shield of NC. He had various responsibilities during his tenure including SVP of Strategic Development and CIO, SVP of Operations. Fred earned an MBA from Pace University in New York and an undergraduate degree from Babson College in Massachusetts.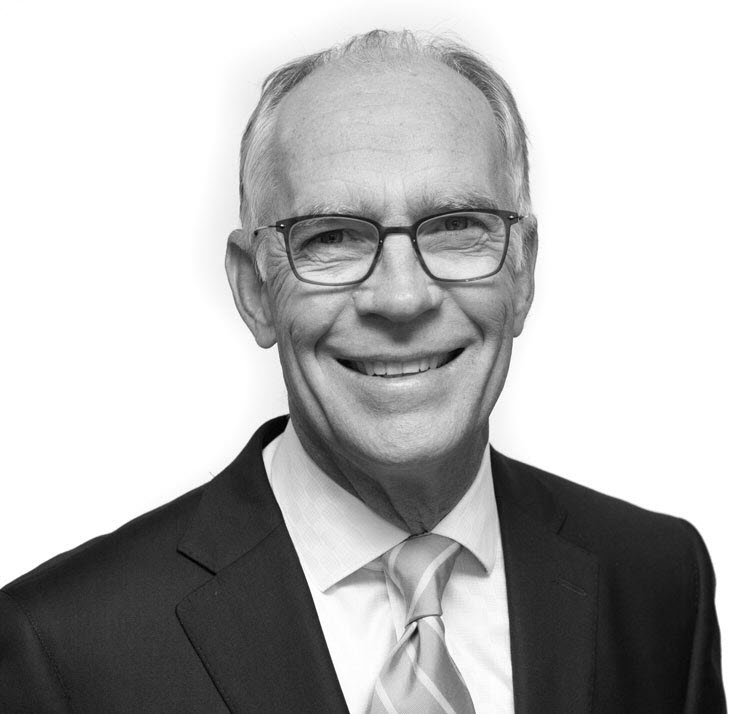 Serial Entrepreneur and Executive Leader in Public and Clinical Health, Investor
Don Holzworth Biography
Donald A. Holzworth serves as the Executive in Residence at the University of North Carolina (UNC) Gillings School of Global Public Health, as well as chairman of the Gillings School's Advisory Council. He also is chairman of the Health Decisions, Inc., a women's health clinical research organization. He serves on the board of Veritas Collaborative, a specialty behavioral hospital system serving adolescents and adults with severe eating disorders, and on the board of UNC's Senior Alliance Accountable Care Organization. He was the 2018 recipient of Triangle Global Health Champion award. Mr. Holzworth is the former founder, chairman, and CEO of Constella Group, a leading global provider of public health policy and implementation, as well as a clinical development service operating in more than 60 countries. The company was sold to SRA International. Mr. Holzworth was the founder and chairman of Expression Analysis, Inc., a genomic services company which was sold to Quintiles (now IQVIA). He served as executive chairman of a UNC spinout, Bivarus, Inc., a patient-centered analytics company sold to Press Ganey.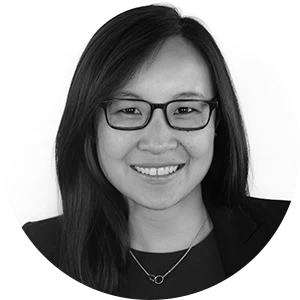 Healthcare IT Entrepreneur and Industry Executive
Lissy Hu, MD Biography
Lissy Hu, MD works with leading health systems, post-acute providers, and accountable care organizations to improve care coordination. She is the CEO and founder of CarePort Health, which enables healthcare providers and plans to guide and track patients in real time across the care continuum. CarePort was an Excelerate Healthcare-backed company prior to its 2016 acquisition by Allscripts, a publicly-traded healthcare IT company, where Lissy currently serves as Senior Vice President and General Manager at Allscripts. Lissy is a graduate of Harvard Medical School and Harvard Business School, where she was a recipient of the Kaplan Life Sciences Award, and holds a bachelor's degree Summa Cum Laude from Columbia University. Lissy currently lives in Boston with her husband and two dogs.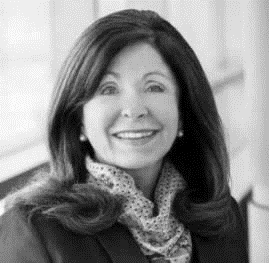 Health System Executive
Adrienne Kirby Biography
Adrienne Kirby, PhD has 40 years of healthcare leadership experience as both a COO and CEO and has deep understanding of business and health care delivery across the entire continuum of care Most recently, she was the executive chairman and CEO of Cooper University Health Care, the largest academic, tertiary system in Southern N.J. While at Cooper, revenue grew 80% via strategic partnerships, physician recruitment and product expansion. She guided the company through two of the most high profile events in its history; the opening of the first medical school in the state in 35 years and the formation of the partnership with MD Anderson that resulted in an 83% growth in the cancer service line. Prior to Cooper, Dr. Kirby served as the president of Medstar Franklin Square Medical Center in Baltimore and in various leadership roles at Virtua Health. Dr. Kirby has significant and varied board experience with startups, joint ventures, private equity portfolio companies, health systems, and community-based organizations. She received her BSN from Rutgers University and her master's degree and Ph.D. from the University of Pennsylvania. She is a Fellow of ACHE.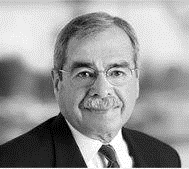 Health System Executive and Healthcare Investment Banking
Michael Loscalzo Biography
Michael Loscalzo is the Senior Managing Director of Church Road Associates and previously serviced as a Founder and Managing Director of Rudish Consulting Solutions, The Hunter Group and Hunter Partners. At Hunter, he played a key role in restructuring and managing troubled healthcare organizations. As a member of a Hunter Group Interim Management team he served as either the CEO, COO or CFO of more than fifteen distresses healthcare organizations in virtually every part of the country leading initiatives in performance improvement, new business development and revenue optimization. Earlier positions include serving as an SVP at Cain Brothers, a New York healthcare investment banking firm, the SVP and CFO of a major Philadelphia teaching hospital and a Senior Manager in Arthur Andersen's Philadelphia healthcare practice. Michael has an undergraduate degree in Electrical engineering and an MBA in finance and is a member of the adjunct teaching faculty at Duke University. He has served on the Board of several healthcare startups including RadarFind and Bivarus.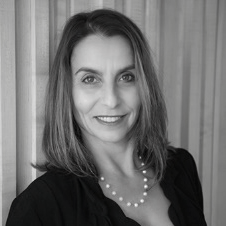 Telemedicine and Behavioral Health Entrepreneur, Investor
Tania Malik, J.D. Biography
Tania S. Malik, J.D. is an entrepreneur and a lawyer whose focus for the last 23 years has been in healthcare. She is currently the Chief Operating Officer for the Center for Digital Health, Innovation, and Telehealth at Optum. For the last 20 years, she expanded her attention to telemedicine solutions and founded or co-founded five healthcare IT companies to facilitate online patient-provider interactions for primary care, mental health treatment, and naturopathic and integrated medicine. In 2007, she started COPE Today, a telemental health company which was acquired in 2013 by MindCare Solutions Group. She sold Medical Web in 2014. Tania serves as the Chair of the Telemental Special Interest Group for the American Telemedicine Association; Managing partner and Investor Relations Chief for Bluedoor Health, CEO of Virtual Medical Group, Strategic Board of Advisors for OmnySense (remote patient monitoring) and InnovaTel (tele-psychiatry), Chair of the Board for In-Kind Friends, and Vice-President for the Board of Trustees for the Montessori School of Raleigh. She graduated from UNC at Chapel Hill and Georgia State University School of Law and is a member of the bar in North Carolina and Georgia.
Clinical Operational Leader and Entrepreneur
Abhi Mehrotra, MD, MBA, FACEP Biography
Abhi Mehrotra, MD, MBA, FACEP is Vice Chair of Operations and Strategic Initiatives at the University of North Carolina Department of Emergency Medicine. He oversees clinical operations of the Emergency Department at both the UNC Medical Center and UNC Hillsborough Hospital. He also co-leads the UNC Health Emergency Services Specialty Program, integrating the clinical acute care delivery across the health system. Dr. Mehrotra co-founded and is CEO of MedScribes, a medical scribe services start-up serving the Research Triangle region of NC. Additionally, he played a key role in alpha and beta testing a patient-centered analytics company, Bivarus. Dr. Mehrotra earned his MD from The Ohio State University and an MBA from the University of North Carolina.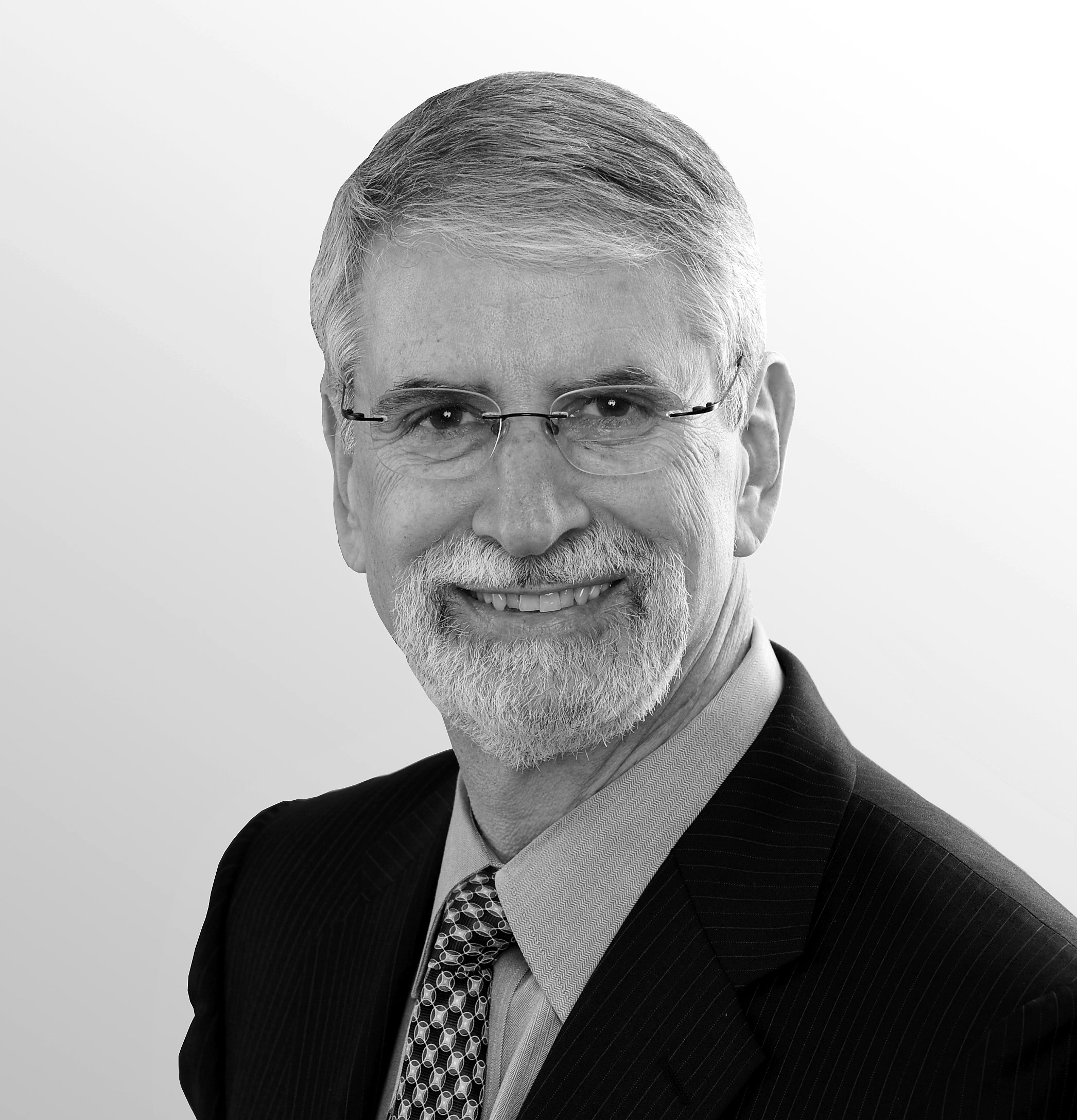 Nationally Recognized Healthcare Technology and Policy Leader
David Muntz Biography
David Muntz is a Principal at StarBridge Advisors, LLC. David began his career as a biostatistician, then became CIO, and ultimately rose to the position of CEO at Wadley Research Institute and Blood Bank in Dallas, TX. He returned to health information technology at Texas Health Resources, where he functioned as SVP & CIO for 15 years. He then worked for 5 years as the SVP & CIO at Baylor Health Care System. In 2012, David accepted a White House appointment to serve as the first Principal Deputy National Coordinator and CIO at ONC (Health and Human Services' Office of the National Coordinator) through 2013. David returned to the private sector as CIO of GetWellNetwork through 2015 and then served as a member of the Board of Directors until 2018 when it was sold. David's IT groups were nationally recognized for innovation more than 20 years in a row. David was awarded CHIME's Innovator of the Year, CHIME presented him its CIO Legacy Award, and he is a fellow of HIMSS. David received an M.B.A. from Southern Methodist University in Dallas, Texas and an AB from Columbia College in New York City.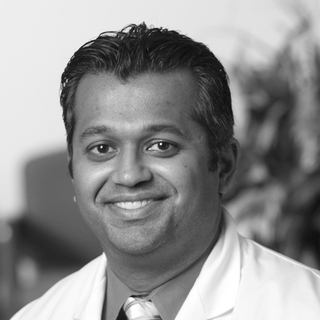 Clinical and Operational Healthcare Leader
Selene Parekh Biography
Selene G. Parekh, MD, MBA is an entrepreneur, inventor, active partner at the NC Orthopaedic Clinic, and Associate Professor of Orthopaedic Surgery at Duke University. He also serves as a Director of Digital Strategy and Innovation. Prior to Duke, he was a Foot and Ankle surgeon at the University of North Carolina where he also served as the foot and ankle consultant to the Athletic Department, treating numerous well-known athletes. Dr. Parekh developed the "Business of Orthopaedics" conference, the first of its kind in the U.S. – exposing orthopaedic surgeons to a breadth of innovative topics. Dr. Parekh has been an active speaker at regional, national, and international meetings, helping to teach other orthopaedic surgeons about best practices and novel techniques for the care of foot and ankle patients. He has published in numerous journals and has served as editor for a number of textbooks. He holds an M.D. from Boston University Medical School, an MBA from Boston University Graduate School of Management, a fellowship in Foot and Ankle with Pennsylvania Hospital, and completed a Healthcare Entrepreneurship Fellowship with The Wharton School of Business.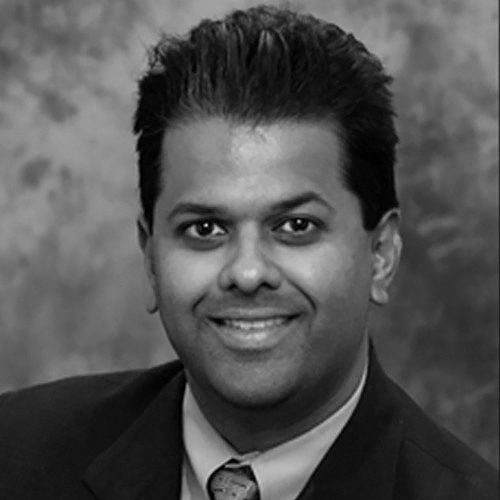 Clinical and Operational Healthcare Leader
Jai Parekh Biography
Jai G. Parekh, MD, MBA is an ophthalmic surgeon, healthcare executive, entrepreneur, and investor. Most recently, he was the Chief Medical Officer and VP of Eye Care at Allergan, a global pharmaceutical and medical device company until its sale to Abbvie. Dr. Parekh is the Chief, Cornea and External Diseases, and Medical Director of the Research Institute at St. Joseph's Health in NJ. Dr. Parekh is also a Clinical Associate Professor of Ophthalmology at the New York Eye and Ear Infirmary. As a recognized consultant, speaker, and researcher, he has been a strategic advisor to many pharmaceuticals, surgical, and IT companies. Dr. Parekh is extensively published and a member of multiple corporate boards. He earned an MBA with a concentration in Healthcare at Duke University and his M.D. from the Boston University School of Medicine.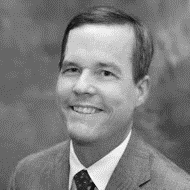 Health System Executive
Cam Patterson, MD Biography
Cam Patterson, M.D. MBA is the chancellor at the University of Arkansas Medical Sciences. Previously, he was the COO of New York Presbyterian Hospital at Weill Cornell Medical Center. Dr. Patterson had served as the Associate Dean of UNC Healthcare Entrepreneurship, Chief of Cardiology and Physician-in-Chief of the UNC Center for Heart and Vascular Care, and he is a healthcare investor who has launched two start-ups. He was the Director of UNC McAllister Heart Institute. Dr. Patterson is the Ernest and Hazel Craige Distinguished Professor of Cardiovascular Medicine. He is an Established Investigator of the American Heart Association and a Burroughs Wellcome Fund Clinical Scientist in Translational Research. He earned an M.B.A. from UNC and M.D. from Emory University.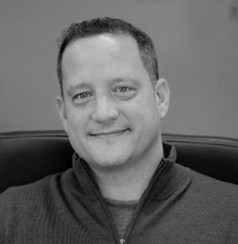 Clinical Trials Executive
Al Peters Biography
Al Peters is an early-stage investor that brings a strong mix of operational and investment experience to his advisory role. He is an accomplished CEO and investor with over 25 years of experience scaling multiple businesses. He currently leads Wave Function Ventures, where he funds early-stage mission-driven companies across the healthcare, personal wellness, manufacturing, and technology sectors. He has a passion for companies reinventing disruptive business models that drive real value to the human being. Prior to Wave Function, Al spent 11 years as Co-CEO of ClinEdge, where he founded a first-in-category research company with a significant impact on improving inefficiencies in the clinical research space. He experienced first-hand the complexities of building a global business ecosystem while driving the vision and architecture design of the business model. In ten years, ClinEdge developed into a global clinical trials service business operating in 40 countries. ClinEdge was acquired by Elligo Health Research in 2021, where Al currently remains an investor and active partner. Al earned his BA in Finance from the Isenberg School of Management, Umass Amherst.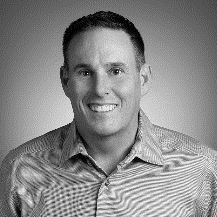 Clinical Trials Executive
John Potthoff Biography
John Potthoff, PhD is a respected veteran with over 26 years in the clinical research services industry. Potthoff's career began with a series of executive roles managing clinical trials with PPD. After seven years, he became the founder and CEO of Tanistry, Inc., a CRO focused on central nervous system clinical trials. After selling Tanistry to INC Research in 2001, he joined INC Research, a career step that culminated in the role of COO and included seven acquisitions and the sale of the company to PE investors in 2010. Following his success at INC Research, Potthoff assumed the position of CEO at Theorem Clinical Research in 2011. In four years, he doubled its revenue, sales, backlog, and earnings. Theorem was sold to Chiltern International in 2015, resulting in a record ROI for its PE owner. Potthoff remained as a member of the board of directors for Chiltern until its sale to Covance/LabCorp. Potthoff is currently co-founder and CEO of Elligo Health Research – providing physicians and their patients the opportunity to participate in clinical trials using advanced health care informatics. Additionally, Potthoff serves on the board of directors of Synteract and Chembio Diagnostics (CEMI), and, previously served on the board of directors for Advarra. He earned his PhD at the University of Texas.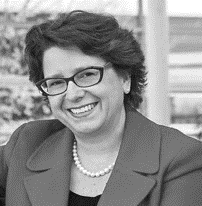 Nationally Recognized Healthcare IT Leader
Sue Schade Biography
Sue Schade is a Principal at StarBridge Advisors. A nationally recognized health IT leader, she recently served as interim CIO at Stony Brook Medicine on Long Island and at University Hospitals in Cleveland, Ohio. She was a founding advisor at Next Wave Health Advisors. Sue has more than 30 years' experience in HIT management and was recognized as the CHIME-HIMSS John E. Gall, Jr. CIO of the Year. Sue served as CIO for the University of Michigan Hospitals and Health Centers and for Brigham and Women's Hospital in Boston. Her previous experience included increasing responsibility at a large integrated delivery system in the Chicago area. She led the software division for a start-up healthcare software and outsourcing services vendor for several years and worked as a senior manager in the HIT practice at Ernst and Young. Sue has served on the CHIME Board and on the HIMSS and CHIME steering committees. Sue achieved fellow status with both HIMSS and CHIME. She is currently serving on the board and executive committee of AAMI and the CHIME Education Foundation Board. She is a regular speaker and writer within the HIT industry. She earned an MBA from Illinois Benedictine College.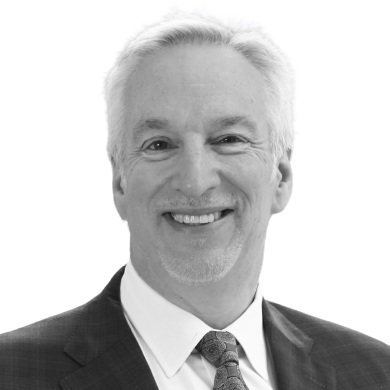 Leading Healthcare CIO
Eric Yablonka Biography
Eric has over thirty-five years of experience as an industry-leading Chief Information Officer (CIO). He currently advises companies, funds, and organizations on all matters relating to health information technologies, digital and business strategies and their applications. Previously, he was the CIO and Associate Dean at Stanford Health Care and School of Medicine. Prior to Stanford Health Care, Eric served as the VP and CIO of the University of Chicago Medicine. He has also served at Northwestern Memorial, University of Nebraska, St. Raphael Health System and Beaumont Health in leadership roles. Eric is also a former Director for TeraMedica, an imaging management company that exited through an acquisition. Eric has been an advocate for innovation in the healthcare industry. He speaks about these topics in industry and technology events. Eric has been honored to receive the John E. Gall CIO of the Year award from CHIME/HIMSS and the Executives Club of Chicago/SIM/AITP CIO of the Year award. Eric earned his MBA from the Advanced Management Program, Broad School of Management at Michigan State University, and his B.S. in Business Studies at the State University of New York College at Buffalo, Buffalo, NY.