The Vision
We are creating the nation's premier Digital Health fund for early-stage companies. Digital Health is the evolutionary progression of healthcare software and technology-enabled services to vastly improve patient outcomes and reduce healthcare costs. We use the interdisciplinary knowledge and experience of our extended team to identify and create highly valued healthcare companies in a shortened time frame to a sale while maximizing investment return.
Redefining digital healthcare investing
We are founded by experienced entrepreneurs with extensive startup and investment experience. We are a hands-on, roll-up your sleeves and make it happen operational team. In addition to our deep experience in healthcare and venture capital, we have specific scientific, business, financial, intellectual property, and start-up experience that benefit our portfolio companies and co-investors. We are passionate and dedicated to the healthcare market.
The Excelerate Health network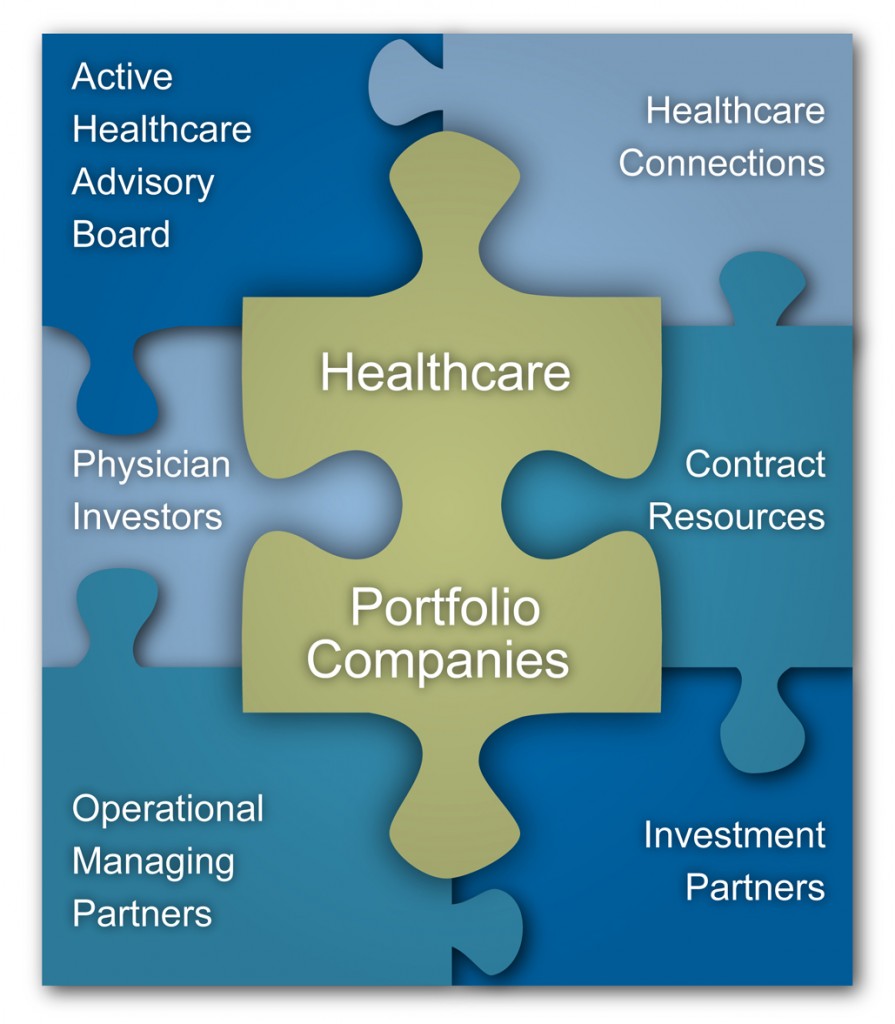 Our unique advantage includes our ability to assemble and leverage the domain expertise and contacts of our network of providers, payers, and strategic partners to select, validate, mentor, and grow our portfolio companies.
The Excelerate Health philosophy: Invest in what we know
We invest in groundbreaking companies that change the way healthcare works. We have created an exclusive opportunity for healthcare investors and those with deep healthcare domain expertise to leverage their experience and knowledge to grow and build dynamic healthcare companies.
The Excelerate Health incubation and management consulting services
For pre seed and seed stage start-ups, we provide consulting and advising services with regard to new venture creation along with preparing the companies for angel and/or venture funding and go-to market strategies. Services include mentoring, networking, business planning, as well as marketing, branding, sales channel development, organizational planning, and recruitment.